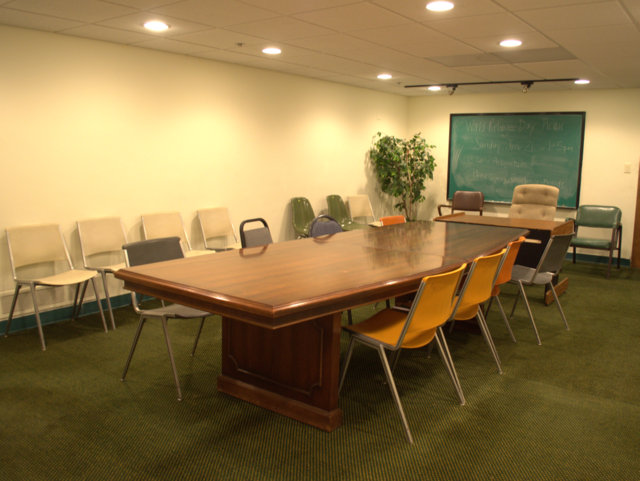 Complementary Conference Room
A spacious, well equipped conference room with large conference table and chairs, the conference room is available at no charge to tenants who call and schedule its use in advance. For tenants with a smaller office but the occasional need to host a large meeting, our conference room is a lifesaver!
Onsite Management and Maintenance
With our half time maintenance technician on site every day and our full management team in the building, we can address most service or administrative questions on the same day. And, if you need a copy made, borrow some paper to finish that critical project or need a notary public? We have it all in our office…ready to help.
Storage Cages
Available in sizes from 85-225 feet2, our secure basement storage cages are well-lit, dry, clean and very affordable. They are perfect for boxes of files or unused office furniture that can be out of the way but accessible.
Accepting Packages
If you are out of town on a given day when a package will arrive you need to sign for, we will accept your package, sign for it and hold it in our office until you return. This minimizes the inconvenience for delivery people and reduces the number of times your package is moved and handled.